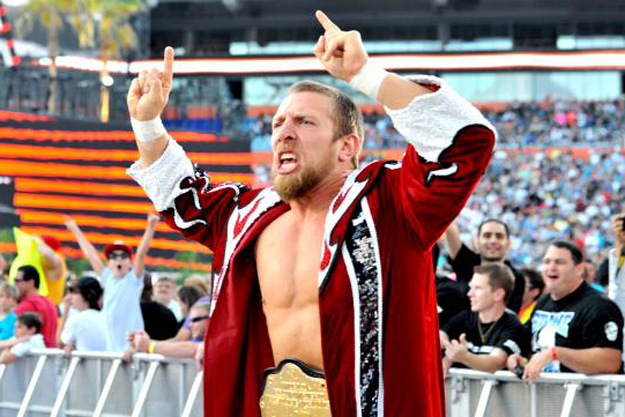 NO! NO! NO!
While not quite as exciting as the return of both Brock Lesnar and A-Train on this week's Monday Night Raw, WWE's SmackDown features a couple comeback kids of its own this week: Skip Sheffield in his Ryback gimmick, and the former Idol Stevens as Damien Sandow, with what has been described as an "actor gimmick." But what I'm really interested to see this week is what WWE does with Daniel Bryan.
I'm a big Daniel Bryan fan. Don't believe me? Check out this picture from the last stop on the Ring of Honor "Final Countdown" tour, which saw the wrestler, then going by his real name of Bryan Danielson, tear the house down with Nigel McGuinness (aka Desmond Wolfe), before they left the promotion to head off to WWE and TNA, respectively. That's my seat that Danielson/Bryan's taint is all over.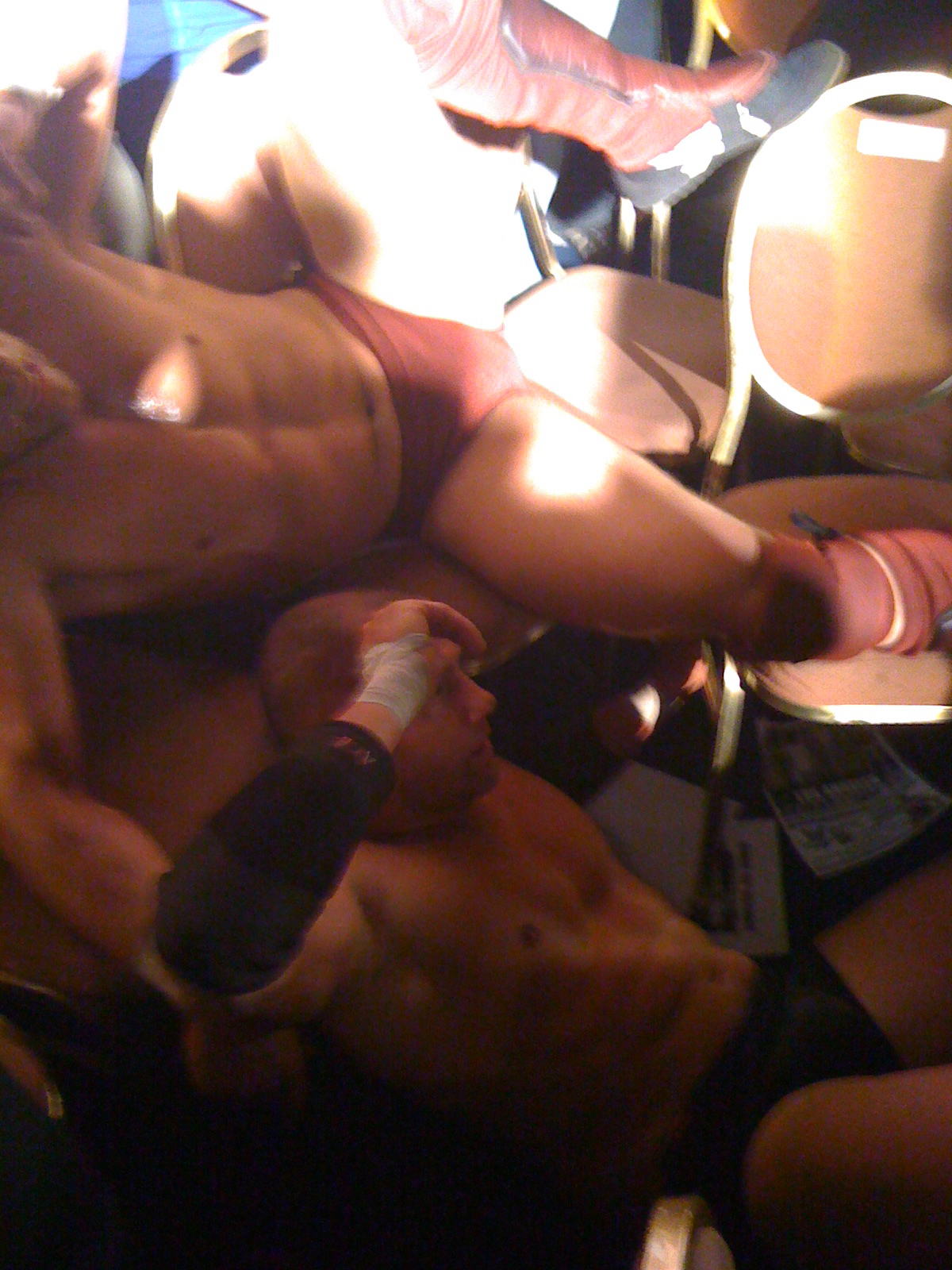 So, as you can probably imagine, I wasn't exactly thrilled to see him lose the World Heavyweight Title at WrestleMania XXVIII, much less in an 18-second squash. But, I was trying to be optimistic about it at the time because A) It was completely unexpected, B) I like Sheamus too, C) It was A.J.'s fault kind of, so it had the makings of great drama, and most importantly, D) It seemed like the perfect pretext under which John Laurinaitis could award Bryan a rematch.
But on this week's SmackDown, Bryan doesn't get a rematch, and Sheamus moves right into his next feud with Alberto Del Rio. It's a perfect example of WWE really dropping the ball with a guy who is tremendously over with the crowd. Even though he's a villain and acts absolutely horribly to girlfriend A.J., the Raw live crowd on Monday went absolutely nuts for him, chanting his name and catchphrase "YES! YES! YES!" throughout the show. Even if the plan was always to bring Del Rio back into the World Heavyweight Title picture, you would think WWE would rejigger things so that they could benefit from how popular Bryan is, especially in the wake of what should have been a heat-killingManiamoment, but only served to get more people on his side.
I'm sure I'll be disappointed by what I see this week on SmackDown, especially considering the spoilers I've already read and talked about in this week's preview, but I'm still interested to see where they go from here. Here's hoping Bryan doesn't get demoted right back down to the midcard after such a great run as a heel World Champion. What do you think they'll do with Bryan next? Should I be concerned about the fate of one of my favorite wrestlers?