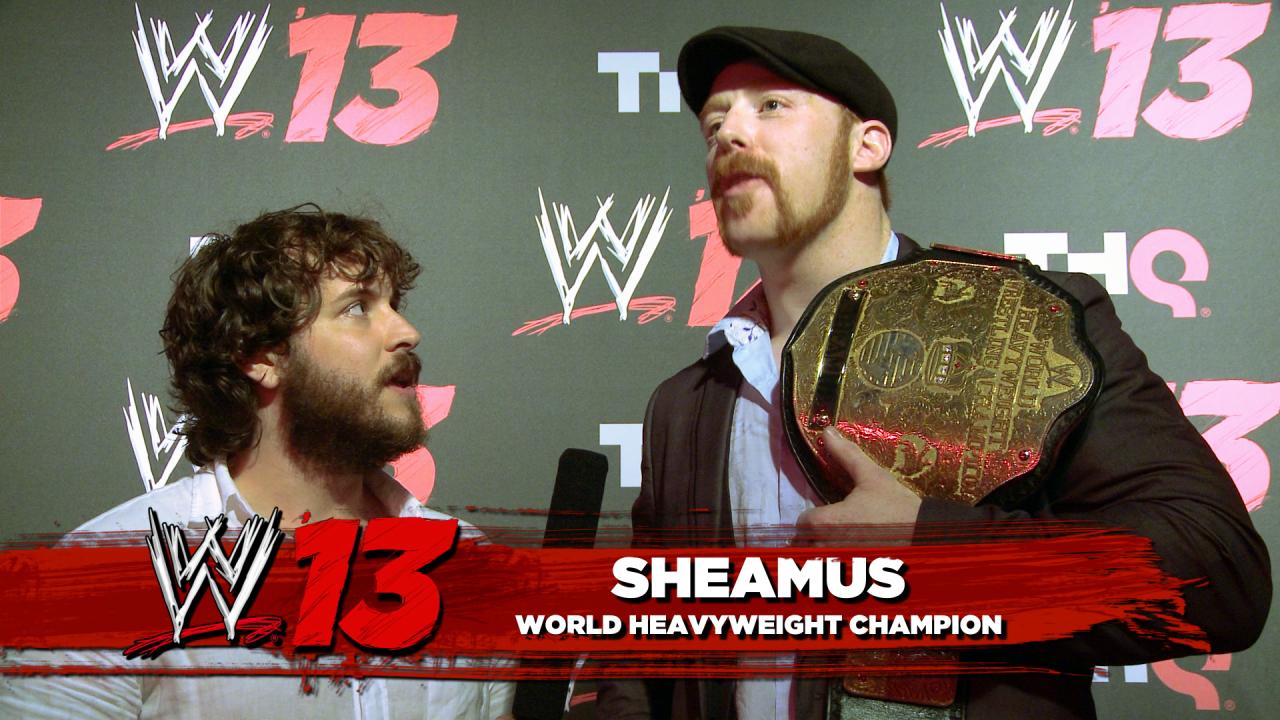 And we're back to normal: Me talking awkwardly on video at men who are much, much, much larger than I am!
During SummerSlam weekend, I got to not only watch the greatest panel for anything ever, but I was fortunate enough to interview the WWE talent who appeared on it. Just look at this list…WWE Champion CM Punk, World Heavyweight Champion Sheamus, Raw General Manager AJ Lee, WWE Hall of Famer Jim Ross, Mr. Money in the Bank Dolph Ziggler, and Brodus Clay & The Funkadactyls. I even got to talk to Stone Cold Steve Austin again, but as you can imagine from our previous talk, it didn't go exactly well…
Anyway, you should totally check out this interview compilation to promote WWE '13 (on sale now!). I talked to Sheamus about his in-game rating, AJ about advice on winning, Ziggler about character creation, Punk about being on the cover, Brodus about his dancing and JR about…Barbecue?