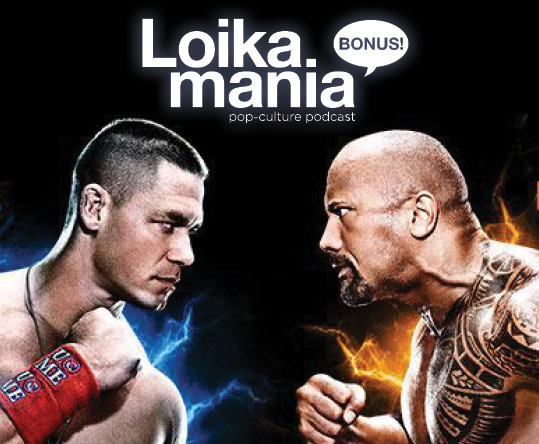 This past week I had the distinct pleasure to appear on the special WrestleMania edition of Pat Loika's appropriately named Loikamania podcast, along with a distinguished panel of Marvel Comics employees and marks, including Associate Editor of Marvel.com Ben Morse, Sales and Communications Coordinator James Viscardi and of course, Executive Editorial Director of Marvel.com Ryan Penagos, better known on the internet as Twitter celebrity Agent M.
I had an absolute blast talking with all these guys. So much of my thinking and opining about wrestling is done through writing that it was a real treat to be involved in a discussion that didn't involve sifting through "You suck!" comments or entering anything into a CMS. As a special bonus, I used to work with all those Marvel guys, so I think we quickly found a comfortable rhythm while going through the card for this weekend's show. Some of the ideas expressed might be familiar to folks who already checked out my own WrestleMania XXVIII preview over at GuySpeed.com, but there should be plenty of new stuff in there to check out as well.
Stream it online from Pat's site or get it on iTunes now!