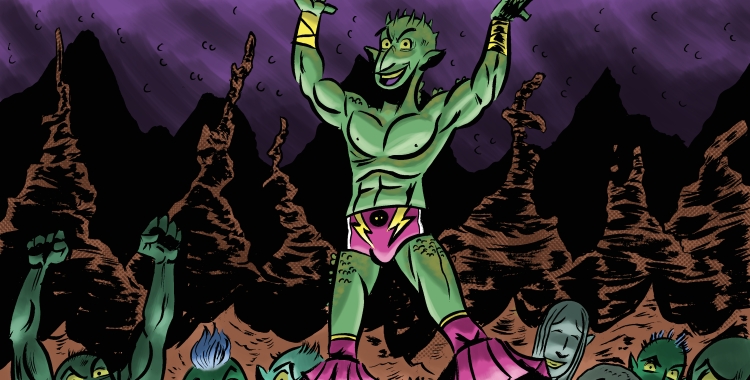 You knew it wouldn't take long, right? We're not even a week in and KING MAUL already has wrestling in it! Go check out page 6 of your new favorite webcomic, NAY, favorite comic period now!
KING MAUL is written and drawn by yours truly, with art and colors by The Mighty Zak Kinsella. We add a brand new page every Monday and Thursday, so stay on the look-out for more eye-searingly awesome space barbarian insanity.
Follow and like KING MAUL on Facebook and Twitter.