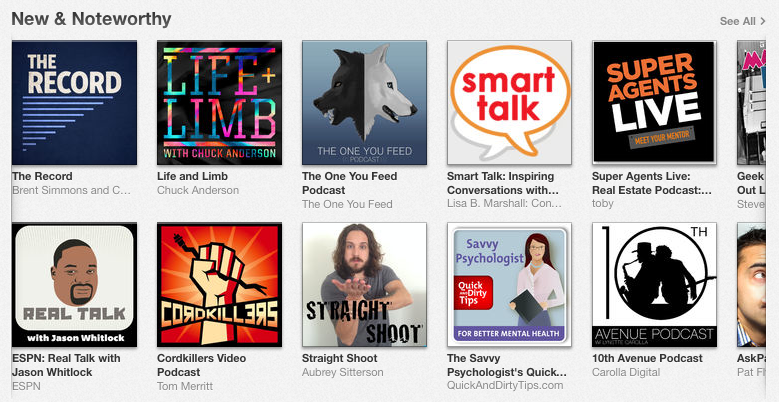 As you're no doubt aware, this past Monday we took the week off from STRAIGHT SHOOT due to Chinese New Year festivities, but that doesn't mean the STRAIGHT SHOOT train slowed down a single bit. No siree.
In fact, we were featured in iTunes' "New & Noteworthy" section, as seen above! If you haven't yet, now's a perfect chance to check out the podcast version of STRAIGHT SHOOT, available on iTunes, Stitcher and PodOmatic.
And of course, of course, of course, please give the show a review so we can keep getting awesome placement like this!