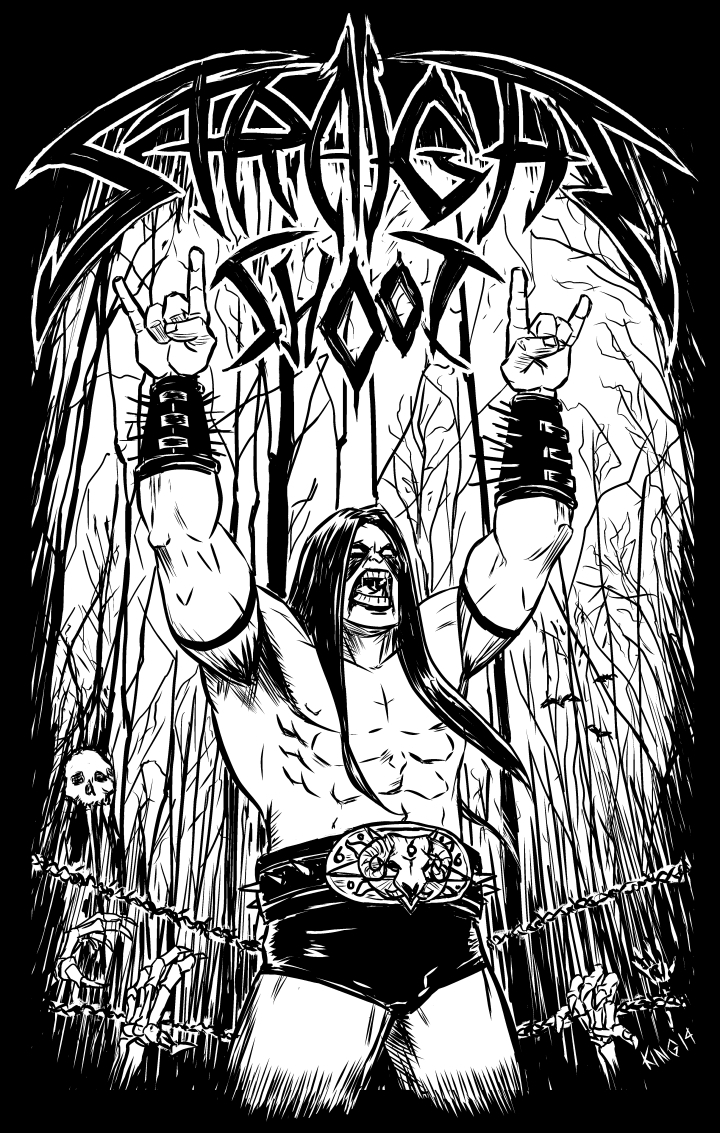 Thanks to you, the World's Smartest Rasslin Fans, our first run of STRAIGHT SHOOT shirts have been a huge success. So much so that today I released a brand new shirt, featuring a metal-influenced design by Tommy Smith!
Tommy has done artwork for bands like 3 Inches of Blood, Downslave, Death of Kings and more, and is the artist for an upcoming, as-yet-unannounced comics project written by…well, me. This time out, I asked him for "Ultimate Warrior meets King Diamond" and the dude clearly delivered.
You can order the new SHRED SHOOT shirt right now at the STRAIGHT SHOOT Big Cartel site. It comes on an American Apparel jersey t-shirt, which is super soft and comfy, but runs a little smaller than the other shirts, so if you're on the cusp, order up!
And of course, our flagship "YOU'RE GETTING WORKED, BRO" shirts will remain in stock along with our OVER LIKE ROVER keychain bottle-openers. Order multiple items to save on shipping!