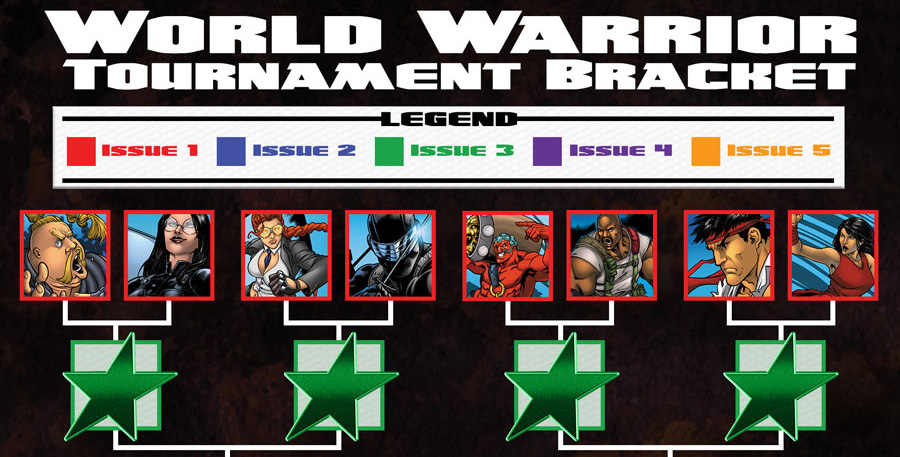 Ever since Street Fighter x G.I. Joe was announced and we revealed that the entire thing was going to be built around a tournament, there's one question that people have been asking nonstop: Who's fighting whom!?
Well, we're finally ready to answer that question – for the first round, at least – as the brackets for the 16-person tournament have been revealed exclusively through our friends at Comic Book Resources!
And if you want more information about the individual combatants, head on over to my full interview with Comics Alliance.
Check out the brackets now and start working up your predictions!