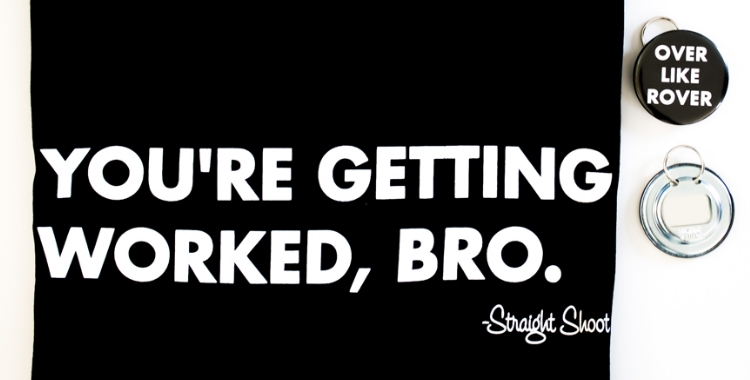 If you've been waiting for your size of the "YOU'RE GETTING WORKED, BRO." shirt to come back in stock, you're in luck, because we got the re-up and now have all sizes, Men's Small up to 4X-Large, available for purchase!
PLUS, we also have a brand new piece of merch, the OVER LIKE ROVER keychain bottle-opener! Carry it around with you to let folks know that you're a) Really awesome, and b) Totally down to party. Those things should be mutually inclusive.
If you're ordering one, consider adding the other onto your order as well to get free shipping on the keychain bottle-opener!