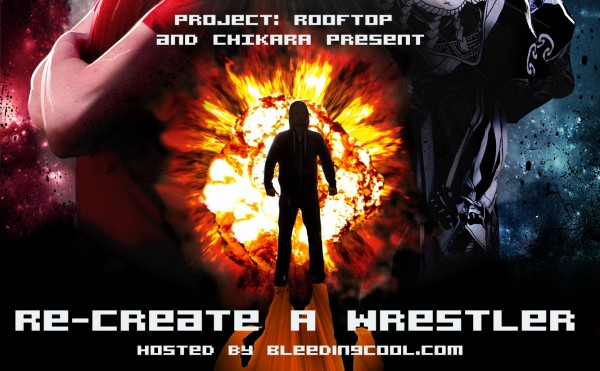 Recently, I was asked to be part of a panel of judges for Chikara, Project: Rooftop & Bleeding Cool's "Re-Create A Wrestler" Contest. Now, the wait is over, because the scores have been tallied and the winners have been revealed!
In case you've forgotten, "Re-Create A Wrestler" asked artists to take the costumes of four popular Chikara wrestlers – The Shard, Hallowicked, Icarus and Equinox – and completely redesign them. Judges for the competition included Chikara founder Mike Quackenbush, comics editor Ruben Diaz, comics writer Vito Delsante, Project: Rooftop founder Chris Arrant and myself, with the top scoring submissions winning a slew of Chikara swag including t-shirts, tickets to live events, DVDs and more.
There's some really awesome artwork in there, so go check it out!