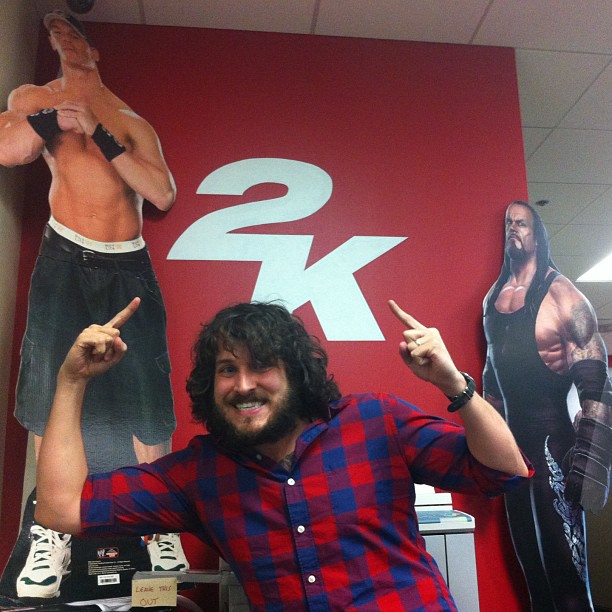 As has already been documented elsewhere, in the wake of THQ's bankruptcy, the WWE Games franchise was recently picked up by the absolutely incredible publisher 2K. Being that 2K puts out great games like BioShock, Borderlands, NBA2K and more, that's pretty awesome news, but here's something even awesomer:
THEY BROUGHT ME ALONG TOO!
That's right, bros and ladybros, I'm back doing that funky Interactive Marketing thang over at 2K now, in the brand-spanking-new WWE Games Dojo (seen up above). I'm super-duper excited about the opportunity, as a) I love my gig, b) 2K is one of my favorite games publishers, and c) I'm hoping I can get my hands on some more Borderlands 2 gold keys.