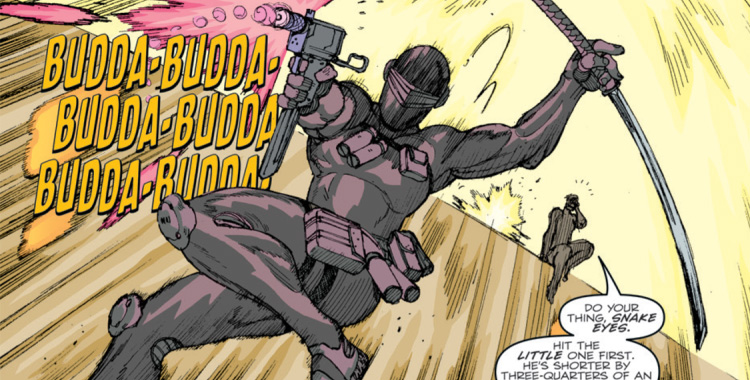 It wouldn't be G.I. Joe without Snake Eyes, right!? Fortunately, your favorite silent ninja shows up in the newest preview for G.I. Joe #1! Head over to io9 right now to check out the first five pages of The Crown Jewel of the Hasbro Universe, featuring Snake Eyes, Roadblock, Rock 'n Roll & more!
As always, G.I. Joe is going to be the best-looking book on the racks because it features comics' best art team. Together, penciler/inker Giannis Milonogiannis, color artist Lovern Kindzierski and letterer Chris Mowry have crafted a brand-new aesthetic for action-adventure comics. It's a strange, amazing, hypnotizing alchemy at work here. Don't believe me? Then go check out that preview already!
Then, make sure to pick up G.I. Joe #1 on Wednesday, December 28, either by stopping by your local comic shop or buying the digital version on Comixology!