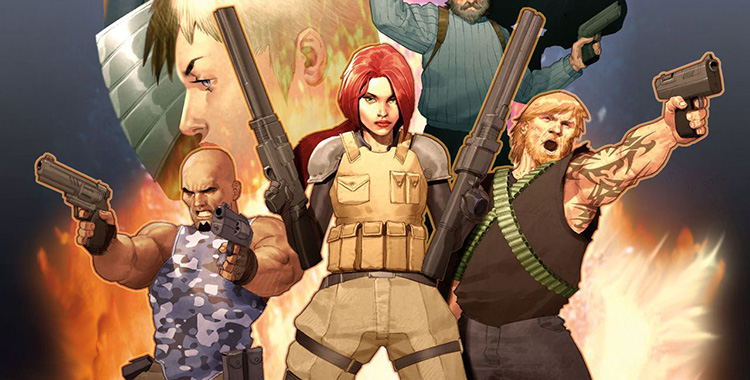 The Crown Jewel of the Hasbro Universe finally hits stores on Wednesday, December 28. And if you're in the Los Angeles area, there's only one place you should be that evening: At Collector's Paradise Pasadena's G.I. Joe #1 Release Party!
If you've ever been to a signing at Collector's Paradise Pasadena – like my signing for Street Fighter x G.I. Joe #1 – you know that the shop and its owner, Ed Greenberg, do things up right. But this time, things are going to be even bigger and better. Why? Because there will be alcohol for those old enough to partake of it!
The shindig goes down from 6-8pmPT on Wednesday, December 28 and I'll be signing copies of G.I. Joe, Street Fighter x G.I. Joe or anything else you shove in front of me! I don't even need to have worked on it! Head over to the Facebook event page for more details and to RSVP!
Collector's Paradise Pasadena is located at 319 S Arroyo Pkwy, Ste 4, Pasadena, California 91105. Just a short drive from downtown Los Angeles!