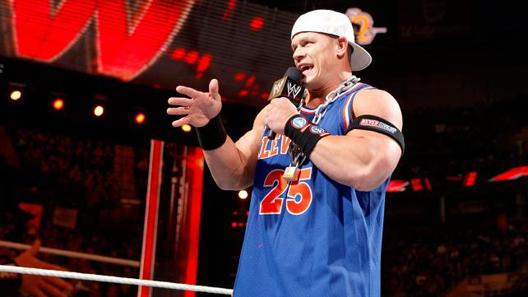 Traditionally, the early months of every year are some of the most exciting in WWE, as they see the company gear up for not one, but two of its largest pay-per-view events: Royal Rumble and WrestleMania. This year, however, the momentum and build for the biggest show in the WWE has moved in fits and starts. I'll readily admit that doing weeklyRawwrite-ups might have me being more critical than normal, but it seems that for every great moment, like a biting Cena promo, there's an insufferable "Rock Concert" to end the show, dragging it back down.
That said, this week'sMonday Night Raw did have some good moments, and I enjoyed Cena's return to his circa-2003 gimmick way more than a grown-ass man should. There was a decent Ziggler/Sheamus match, a cool development in the Punk/Jericho match and I'm growing to really enjoy Otunga's heel work. But the rest of the show really felt like filler as the WWE struggled to keep all its feuds going without introducing any new twists, complications or stakes. Not exactly how I'd build toward the biggest moneymaker of the year.
Finally, a reminder: We lost our link on Lords of Pain, which is where most of our readership learned about us and continued to find us each week. So, make sure you share the love by Tweeting and Facebooking this week's article. And keep up to date with the newest UGO wrestling content by following me on Twitter and bookmarking the Raw: The Good, The Bad And The Ugly landing page.