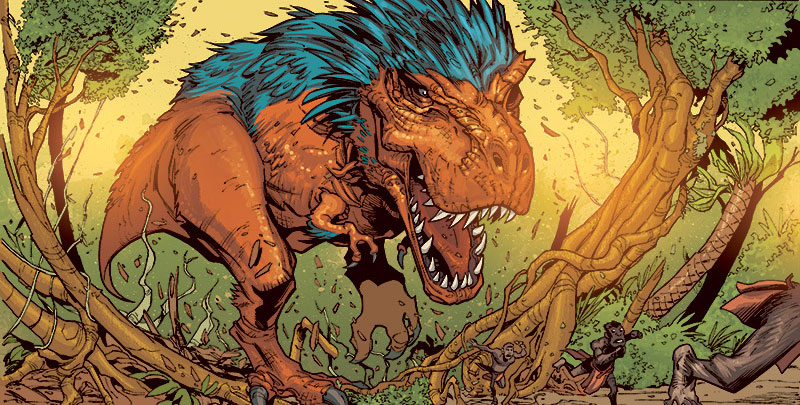 Vertigo's Strange Sports Stories #4 is available RIGHT NOW. Why is this significant? Because I have a short story in it: THE TIME-GRAPPLER!
Strange Sports Stories is a sports anthology, so when they came to me, obviously I pitched them on a wrestling story. And since they wanted it to be strange, well…there's a big honking dinosaur in it and a guy German Suplexes Hitler. WHAT MORE COULD YOU ASK FOR.
The issue is available in all finer comics shops, but if they sell out, or you just want to get a digital version, you can always head over to ComiXology. Digital comics STILL count toward sales, so the beancounters at Vertigo will STILL find out how wildly popular and well-received my writing is – which is, you know, the goal. Plus, comics purchased at ComiXology can be read in your browser, or on an app on your smartphone or tablet. It's super convenient.
I'm really excited about this story because not only does it combine three of my favorite things (comics, wrestling and dinosaurs), but it's another solid step in the right direction of getting consistent comics work places. If you dig me and what I do, I hope you'll pick up a copy and spread the word online, in real life, up on rooftops, wherever.