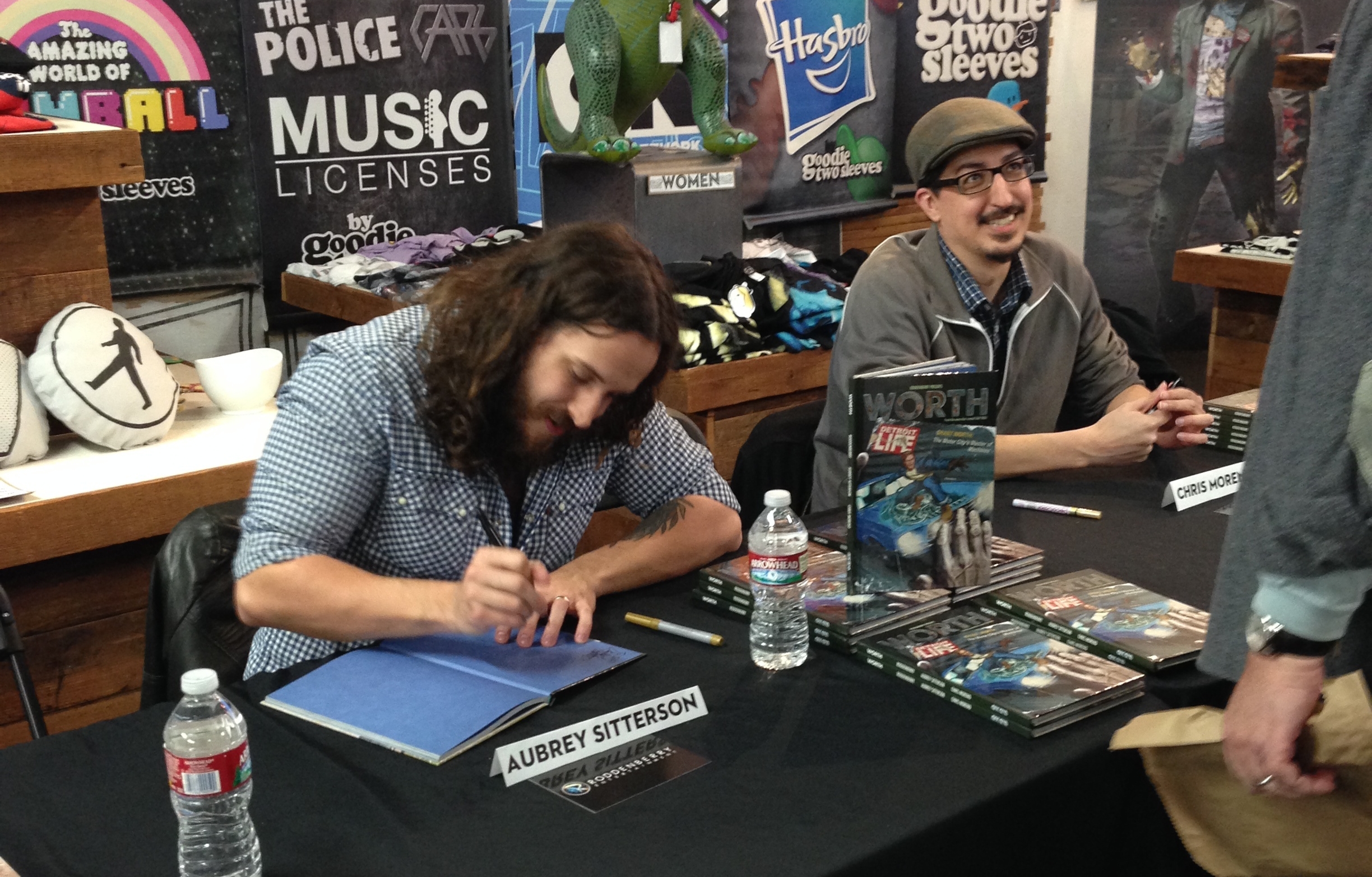 Last night, Chris Moreno and I had a BLAST signing copies of Worth at the incredible Meltdown Comics. If you're ever in LA, you have to go check out this store – it's fantastic.
Even if you couldn't make it to the signing, you can still get the opportunity to hear, well, read, Chris and I yammering about the book, via this new interview up at the venerable Comic Book Resources.
Right now it seems like Worth is temporarily out of stock on Amazon, but you can still order it on Barnes & Noble.