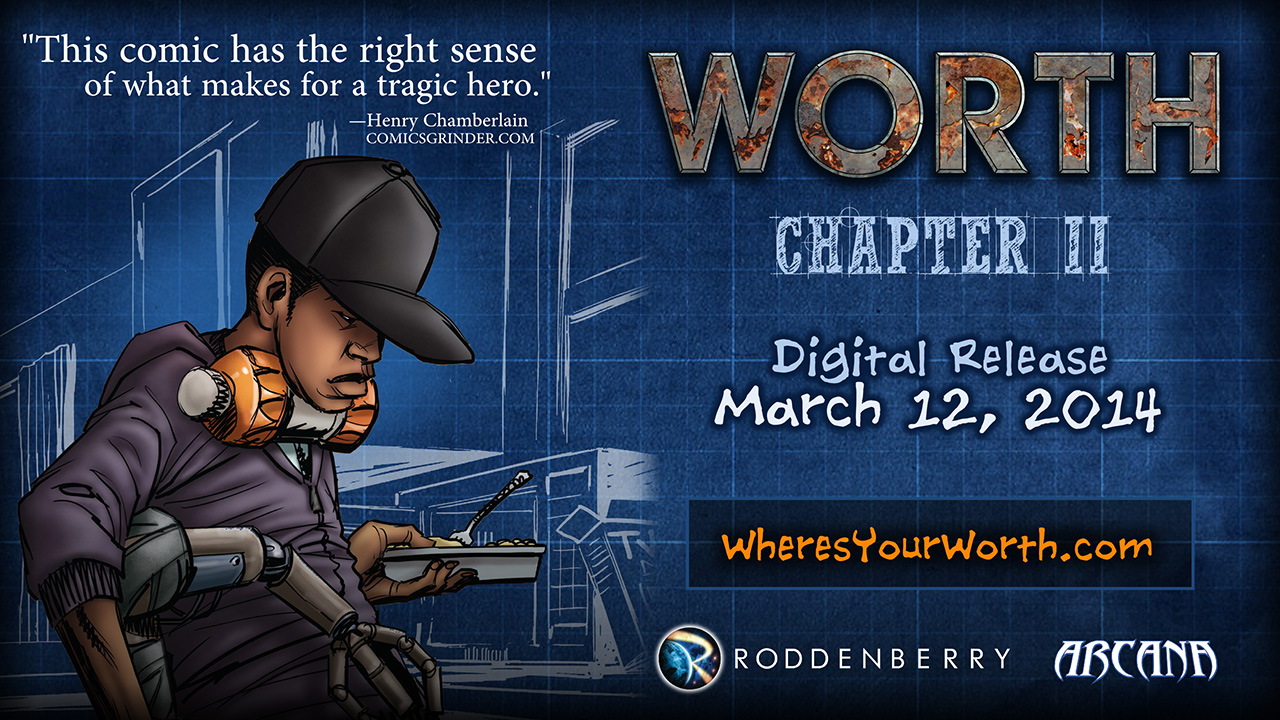 I don't just yammer about wrestling y'all, I also write comics! To wit, the second chapter of Chris Moreno & I's new graphic novel Worth is now available for download through Comixology! While the second chapter will cost you a very reasonable $1.99, the first chapter is still available for absolutely FREE!
Comixology allows you to purchase and download comics the day they hit stores, and then read them on your iOS or Android device, or even within your browser. Definitely check it out!
Worth is a project I'm really proud of, as it's my longest comics writing to date, and gives me an opportunity to explore some themes that really interest me, like man's alienation from his labor, the evolving role of technology and the difficulties of communication. Plus, there are muscle cars, gunfire and some big colossal knockdown dragout Pier 6 brawls.
The full print graphic novel will be available in stores on April 2, with the complete digital version available on Comixology on April 16. If you dig the story, you might consider pre-ordering right now from Amazon or Barnes & Noble.