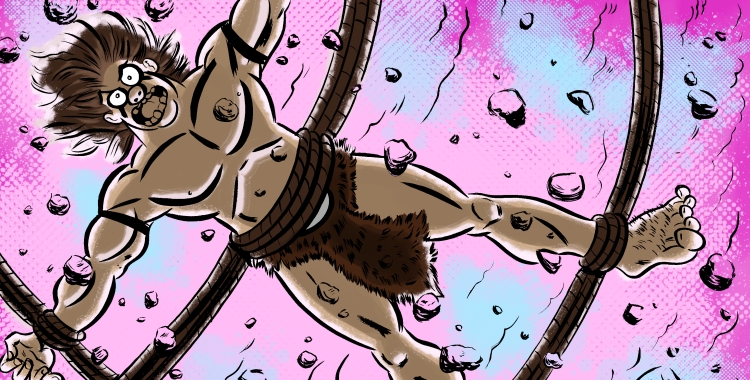 It's finally here: The relaunch of your new favorite webcomic, KING MAUL!
Featuring art by the amazing Zak Kinsella, KING MAUL is a balls-to-the-walls sword-and-sorcery fantasy comic. In the first five pages alone (now available at KINGMAUL.COM), we've got trolls, a magical meteor, a weird horned dude, a startortoise and a metric shitton of swearing. Brace yourself, because it only gets crazier from here on out!
If you dig my wrestling chit-chat, I hope you'll check out this other thing that I'm super excited to share with you, and if you like it, please spread the word on social media and amongst all your real life friends as well.
Finally, if you haven't already, make sure to follow Zak and King Maul on Twitter, and like Zak and King Maul on Facebook!