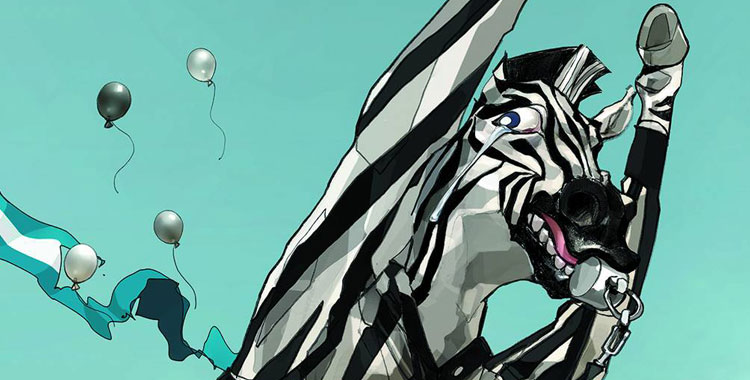 I have another comics short story coming out soon in Strange Sports Stories #4 on June 10, 2015! If you want a physical copy, make sure to get to your local comic book shop by Tuesday, May 12, so you can ask them to pre-order the issue using item code APR150319.
Strange Sports Stories is an anthology series with short stories by different writers and artists focusing on, you guessed it, STRANGE SPORTS. The editors on the project noticed a distinct lack of heavily muscled dudes in their underwear, so they came to your pal Aubrey soliciting pitches, and I delivered something super, super strange and fun.
The short story is drawn by Max Dunbar, whom you might recognize from his awesome work on Red Sonja and the Baldur's Gate comic. I read through the lettering today and I'm really pleased with how it's come out so far. If you haven't been reading Strange Sports Stories, you shouldn't sweat it, as all the stories are standalone. But if you're curious in checking the series out before my issue hits, maybe try out out issue #3, as it features a story from CM Punk!
As you might have heard me mention before, pre-ordering comics is super important, because comic book shops order their wares nonreturnable, and therefore typically only order a little bit more than they know they can sell. So, if you want a physical copy, make sure to get to your local tore and give them item code APR150319.
Pre-ordering is also important because it lets retailers know how much you're digging the writing work of hot up-and-coming comics scribe Aubrey Sitterson, and then they'll hopefully tell the publisher, who will then hire me for more, which will bring us one step closer to the ongoing wrestling comic book we all deserve.
If you're not so much into the physical media, you can (and should) always get a digital copy when the issue hits on June 10!