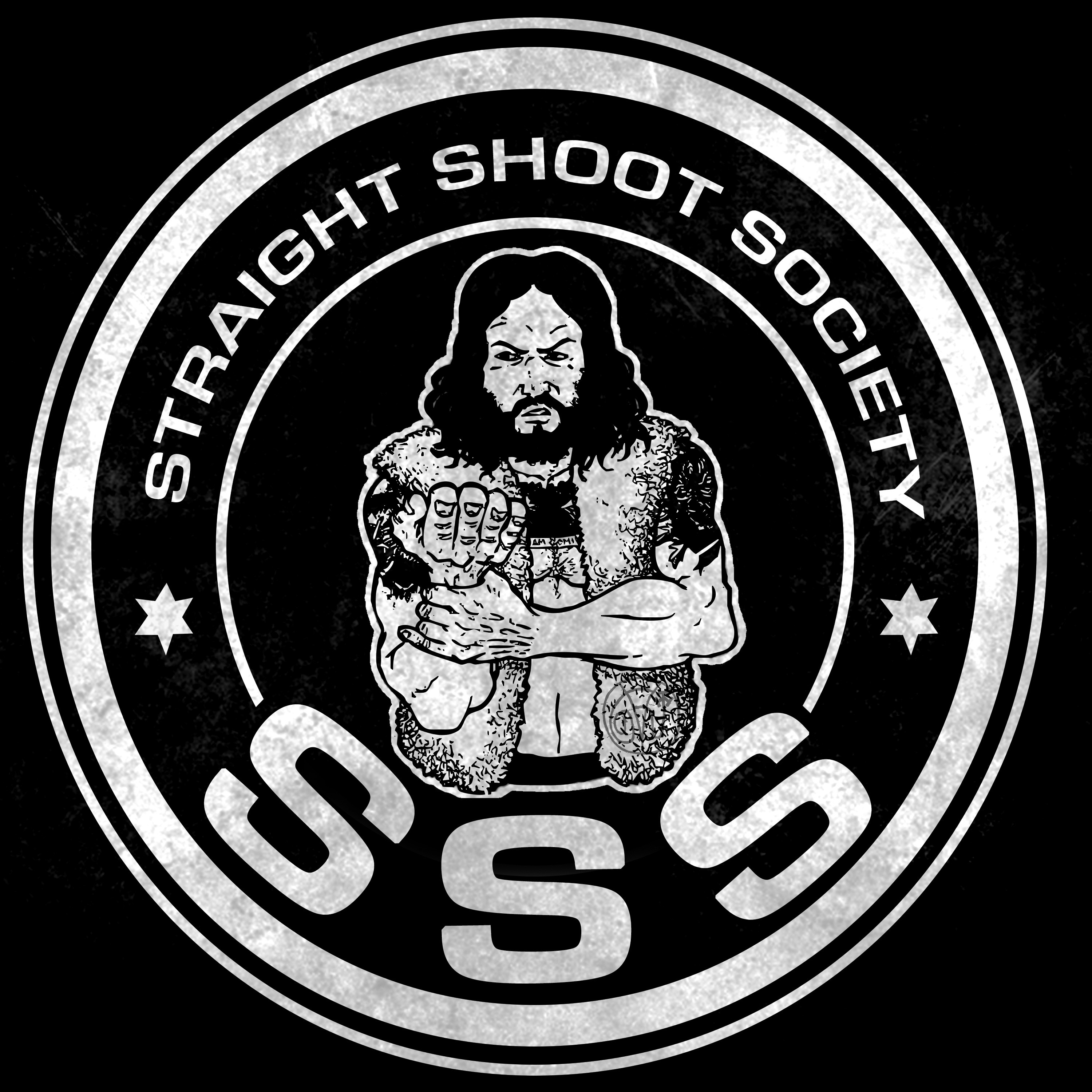 Recently, Solid Bro™ Ryan Johnson was kind enough to work up the amazingly rad STRAIGHT SHOOT SOCIETY badge-thing you see at the top of the page, making use of the also amazingly rad, also worked up by a Solid Bro™ STRAIGHT SHOOT key art by Ramon Villalobos.
Almost immediately after I retweeted Ryan's design, people started excitedly using it for header images – and even profile images – on Twitter and Facebook. To make things a little easier for folks eager to put their membership in the STRAIGHT SHOOT SOCIETY out in the open, I've worked up some images and overlays for you!
The files for the profile images are overlay PNGs, which means that you can drop the image in over whatever other image you would normally like to use, adding a STRAIGHT SHOOT SOCIETY badge without completely covering up your existing avatar. For header images, there are overlays as well as full designs if your commitment to the STRAIGHT SHOOT SOCIETY is that strong. Totally up to you.
Just click on the link to the image you want, right-click, save and you're off the races. Hell, you could even just right-click the links on this page and save if you want to save a step!
Facebook
Twitter
If you'd like to use the STRAIGHT SHOOT SOCIETY badge to make something of your own…go for it! You can download the full, high-res version by right-clicking on the image at the top of this page or right here. Just make sure to give credit where credit is due to Ryan as well as Ramon!
Finally, if you're wondering how to become a member of the STRAIGHT SHOOT SOCIETY, there's only one step:
Be a Solid Bro™ and/or Solid Broette™