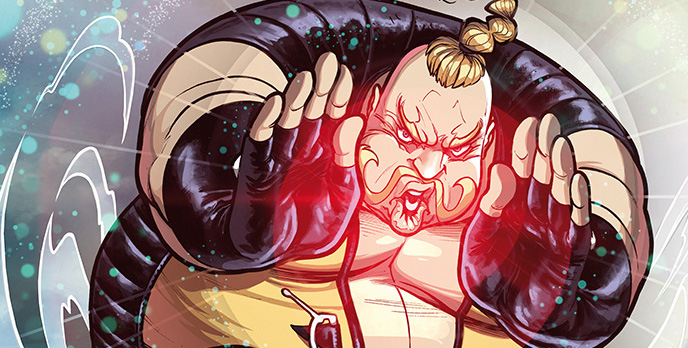 Street Fighter x G.I. Joe #3 is almost here! It hits stores this Wednesday, April 27, but you can read the first five pages – featuring Rufus vs Snake Eyes – right now over at Comic Book Resources!
Check em out, thrill to the explosive action, then make sure to head to your local comic shop on Wednesday to buy the physical issue. And if you're in the New York City area, come out to Jim Hanley's Universe, where I'll be signing from 6-8pmET!
Of course, if you're more of the digital comics persuasion, the issue will also be available on Comixology!