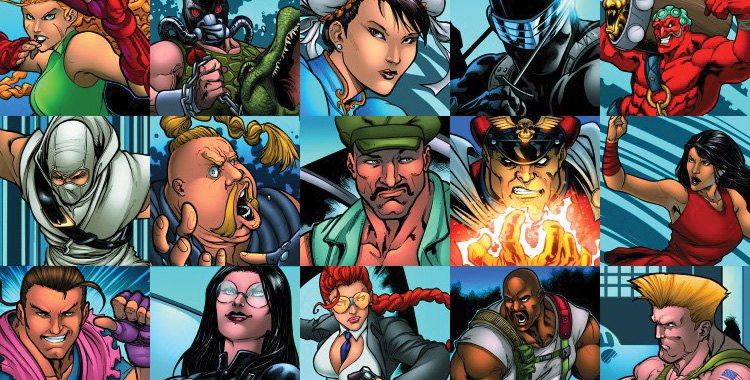 As was announced last month, I'm writing the upcoming Street Fighter x G.I. Joe crossover for IDW, and as you probably already assumed…It's gonna be awesome. But ever since the announce, the biggest question has been: "WHO'S IN THIS THING!?" As of now, that's no longer a question.
Over at Comics Alliance, I not only revealed every single participant in this no holds barred 16-person, single-elimination tournament, but Chris Sims and I chatted in detail about each one, why they were chosen, what they bring to the table, my influences in writing them and much, much more.
It's a long, in-depth discussion between two dudes who know way, way too much about Street Fighter and G.I. Joe. Whether you're as hardcore as we are, or you're looking for a primer on who all these folks are,  I think you're really going to dig it.
As for who faces who, and how the tournament brackets break out? Stay tuned…