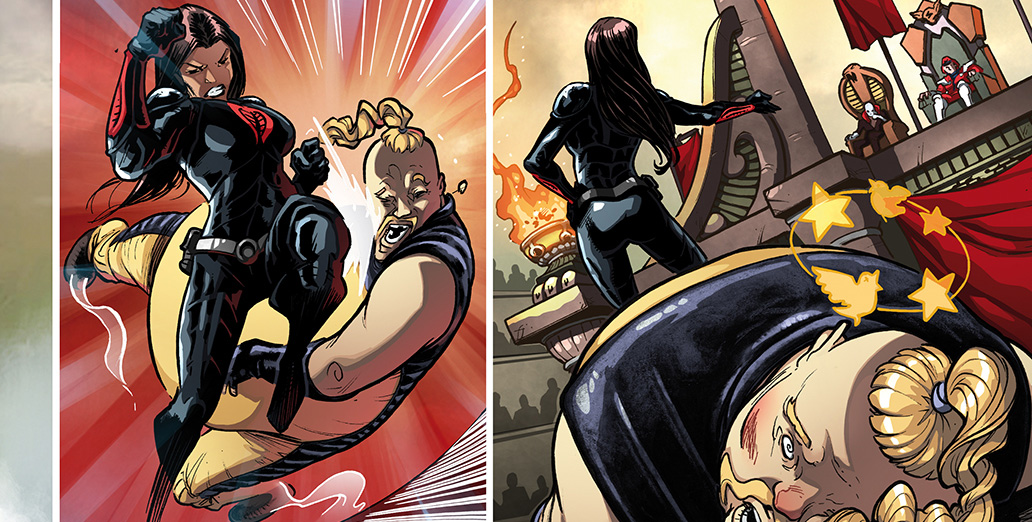 The Street Fighter x G.I. Joe publicity blitz rolls on! Read this brand-new interview with myself and series artist Emilio Laiso over at Newsarama!
In discussion with Lan Pitts, we go in-depth about our love for the Street Fighter and G.I. Joe franchises, discuss our unique, fight-based approach to storytelling and even show off some brand-new art. And before you ask: Yes, that is The Baroness hitting Rufus with a Bomaye Knee, and yes, that's exactly what type of series this is.
Street Fighter x G.I. Joe will be available in comic shops and digitally via Comixology on Wednesday, February 24, 2016.
In the meantime, if you're still ravenous for more information about the best comic book series of 2016, check these out: