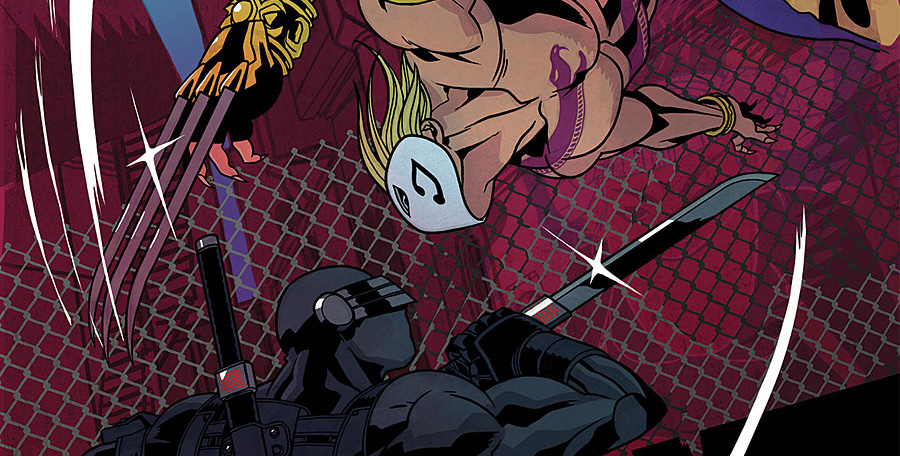 Street Fighter x G.I. Joe is aimed squarely at smart readers who enjoy story-based fights, whether their personal preferences are professional wrestling, kung fu movies, superhero comics, action flicks or Chinese opera. Dominic Griffin, at Deadshirt.net, gets that.
In fact, I couldn't have said it better myself, so I won't waste any more of your time. Head over to Deadshirt.net now and let Dom explain to you the high-level fight-based storytelling that we're getting up to on Street Fighter x G.I. Joe. It's smart, challenging stuff, and if you don't like it…you probably just don't get it.
Street Fighter x G.I. Joe #1 hits comics shops and Comixology on February 24, 2016.
Want more information about the best comic of 2016? Check these out…