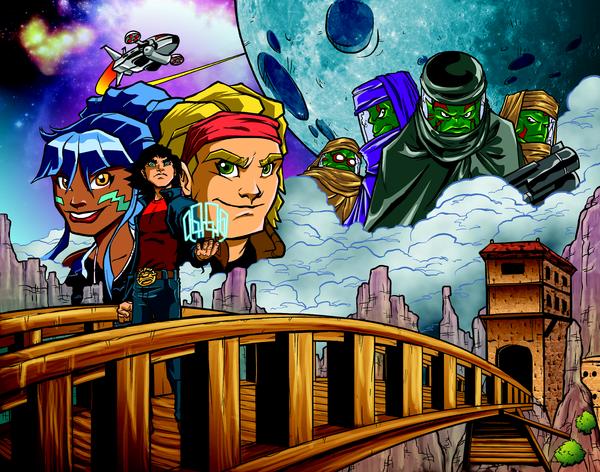 It's here! After months of me pimping it online, Redakai: Invasion of the Gilfreem is now available. BuyBuybuy!
Redakai: Invasion of the Gilfreem is both my first outing in the Redakai universe, as well as the first volume in Viz's new line of Redakai comics. I had a blast writing for a younger audience and getting to know the series' characters. If you're not familiar with the television series and card game on which the comics are based, it's about three kids on a quest to obtain a magical energy source called Kairu. Like all good concepts, it sounds simple at first, but allows for a lot of variation based on characters and themes within.
My story has refugee aliens, thinly veiled environmentalist messaging and most importantly, art by Ray Anthony Height, Nate Lovett and Zack Turner, all of whom drew the ever-loving bejeezus out of this thing. Best of all, even if you hate me, my writing and everything I stand for, there's still something to love in this volume, as the back-up story is by Mike Raicht and Dan Ciurczak.
Again: BuyBuybuy!