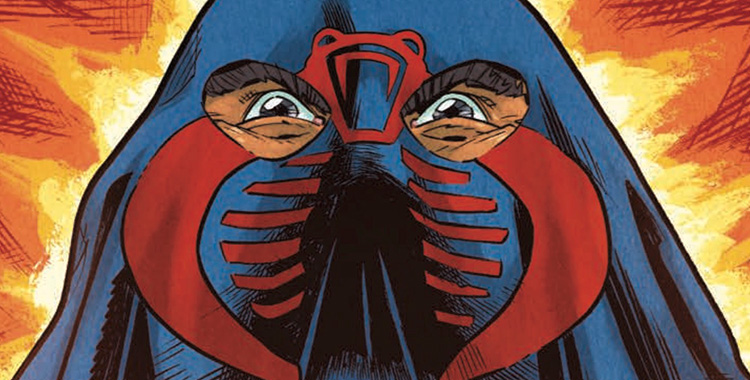 The final issue of The Crown Jewel of the Hasbro Universe hits stores on October 11, 2017! Pick it up at your local comics shop or digitally on Comixology!
This is the final issue of my, Giannis Milonogiannis & Lovern Kindzierski's epic, ground-breaking run on G.I. Joe, and it not only pays off the many story threads we've been weaving over the past year, but also debuts a brand-new Cobra Commander. Check out a preview here!
And don't worry, even though G.I. Joe is coming to an end, the story continues in G.I. Joe: First Strike by me and Ilias Kyriazis!