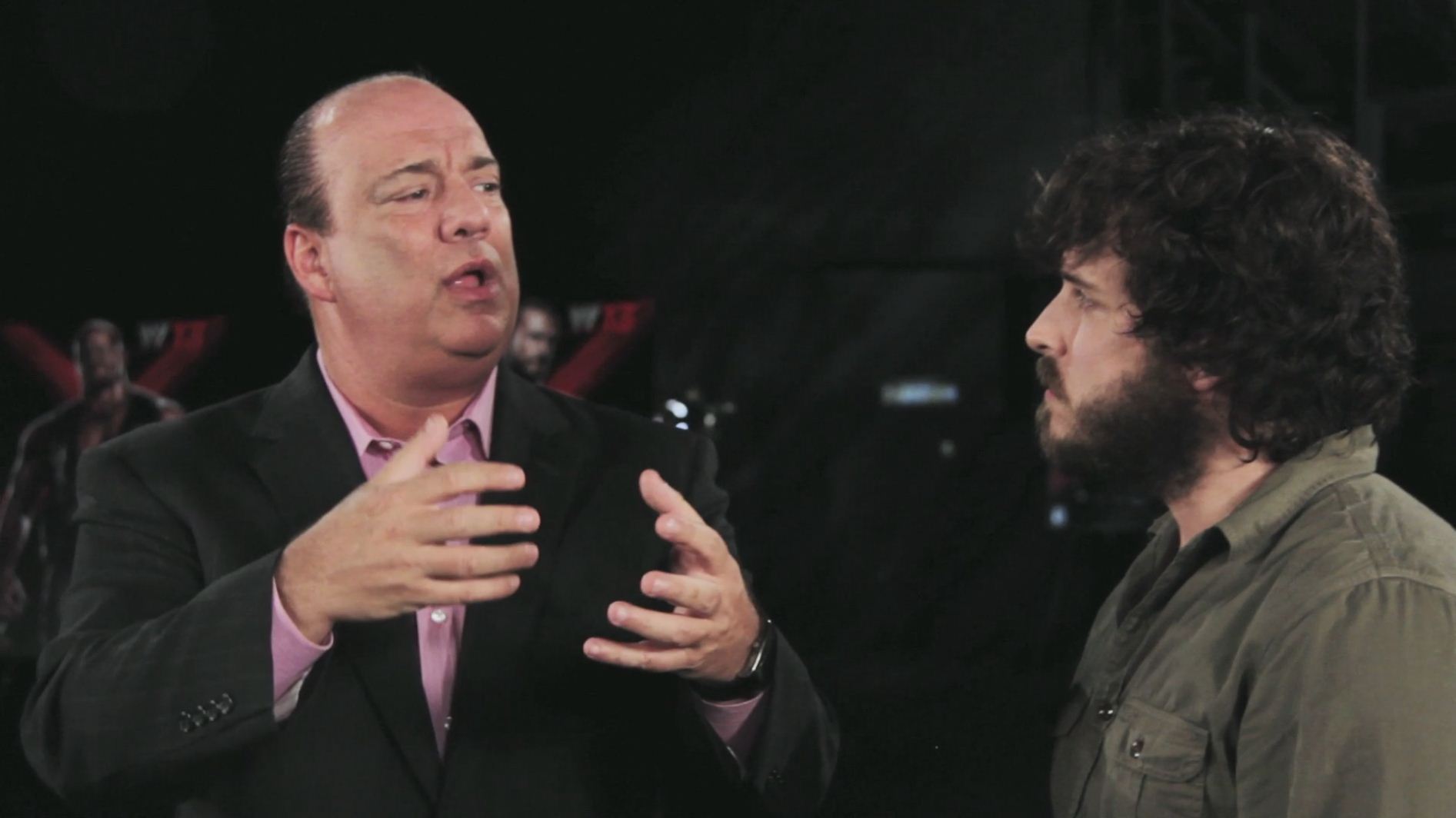 Not to brag (too much), but as Community Manager for WWE Games at THQ, I've got kind of the coolest gig. Not only do I get to play video games at my desk at work, but I also get the opportunity to meet all sorts of awesome wrestling folks. To wit: The Voice of the Voice of the Voiceless himself, Mr. Paul Heyman.
For the uninitiated, Heyman is, without a doubt, one of the greatest wrestling minds in the industry today – maybe ever. After starting his career as a wrestling photographer while still a teenager, Heyman traveled the country, working as a manager all over  in the dying days of the territory system. But one of Heyman's biggest achievements came next, when he became a promoter and brought ECW into the world, kicking, screaming and swinging a barbed-wire bat over its bleeding head.
After revolutionizing the wrestling industry with the small Philadelphia-based promotion, Heyman went on to have notable runs as a manager, announcer and creative team member in WWE, where he currently acts as the manager of WWE Champion CM Punk, who is sometimes known as the Voice of the Voiceless (hence, the Voice of the Voice of the Voiceless).
Most importantly for our purposes, however, Heyman is also credited as the "Creative Rabbi" on WWE '13, a role that I chitchat with him about in this video interview, while also going into the influence of ECW, Heyman's eye for talent, his approach to wrestling storytelling and Brock Lesnar. Go watch it!