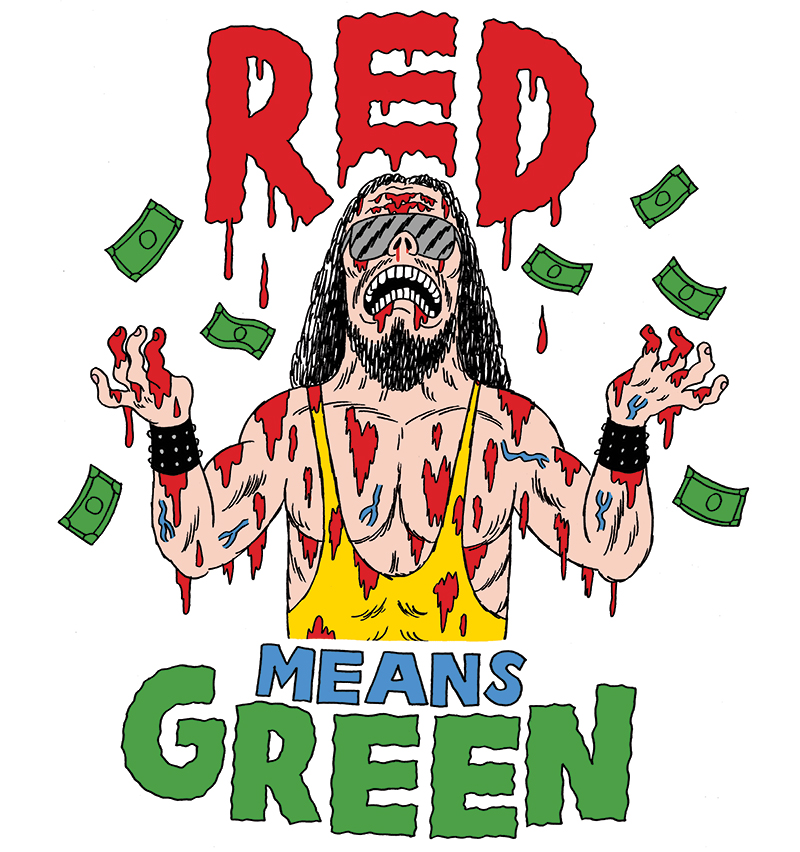 Because of my comic book background, I'm fortunate to know a lot of rad cartoonists. One of those is Johnny Ryan, the dude behind the newest STRAIGHT SHOOT t-shirt!
Johnny's not only a pal and PWG buddy of mine, but he's an amazingly talented dude, best known for his Angry Youth Comix and Prison Pit, the latter of which is now a stomach-churningly awesome animated feature featuring Blake from Workaholics. You should totally go buy it right this very second.
The shirt itself is, of course, a reference to the old wrestling saying "Red means green," which promoters used to tell to wrestlers to explain why they should bleed during a match. If you know Johnny's work – or even just go check it out right now – you know why this was the perfect shirt for him to draw.
The RED MEANS GREEN shirt is printed on a white Hanes 50/50 cotton/polyester t-shirt. They run true to size, so don't worry about ordering up. Also, check out new STRAIGHT SHOOT SOCIETY buttons!