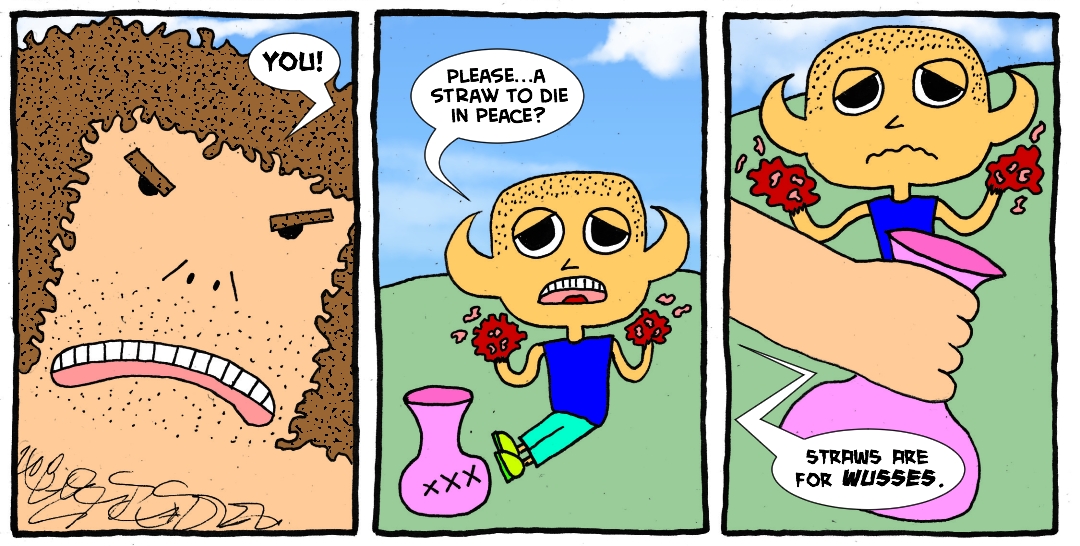 Another week, another brand spanking new page of KING MAUL!
Listen: My art is still…let's be nice and call it "awful," BUT I'm having an absolute blast drawing this thing and I'm starting to have a better idea of the tone, style and pacing. The whole idea from the getgo was to do something I could just sit down and get done on my own, so it's been pretty interesting (to me at least) to watch the project kind of grow and evolve and change.
Anyhoo, this is my best page yet (I say that every week, because it's true), and it features weird elfcults, substance abuse, and as seen above, cruelty to handless elfnerds.