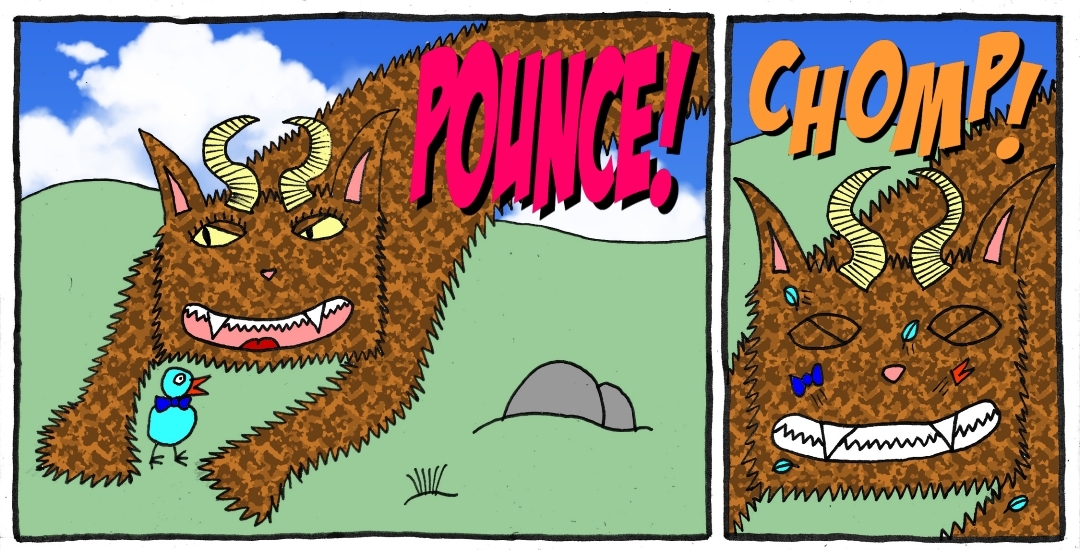 Listen: I don't know if my drawing is getting any better. In fact, I'm pretty sure it's plateaued already – if you can call a few feet about sea level a plateau. Really, my drawing ability is mounded. But I will say this…
I'm having a blast doing KING MAUL. It's less about doing something beautiful, or for public consumption, than it is about creating something that I like doing and I like looking back at. Creation in its purest form.
That said, if you, part of the PUBLIC, want to go CONSUME this thing…I'd be delighted if you did. You can check the newest page out HERE, and you'll find another one every Monday morning at KINGMAUL.com.