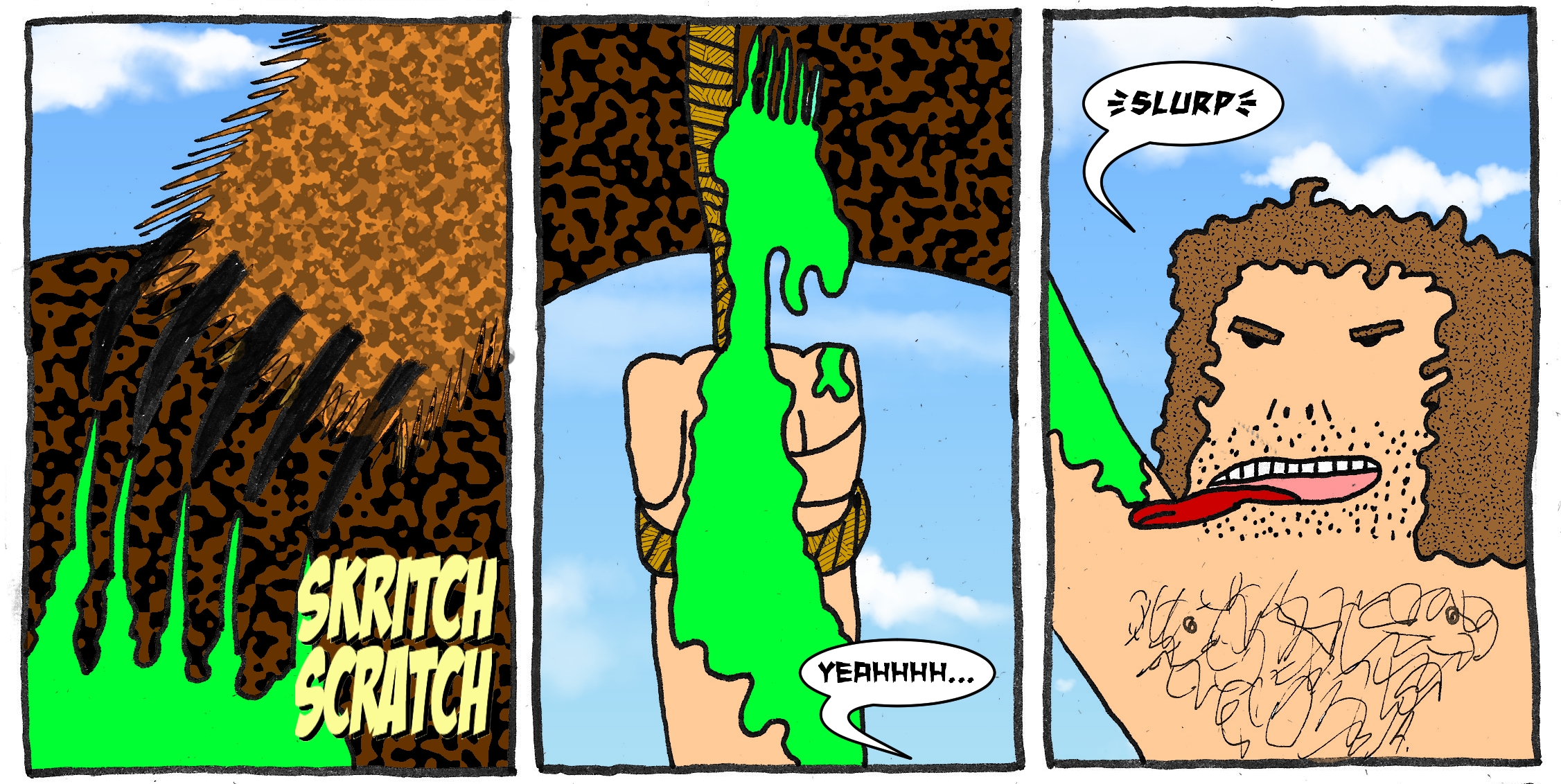 My new webcomic, KING MAUL, started on Monday of this week. I launched with five pages (penciled, inked, colored and lettered with varying degrees of success by yours truly), and I'll be posting a new one every single Monday at 10amPT.
I've got a rough idea for where I want things to go, but am trying to approach the whole thing in a more relaxed manner – fluid like the neon green sap of the world tree, dripping down your arm onto your awaiting, enormously long tongue.
Check out the comic, like KING MAUL on Facebook and follow King Maul himself on Twitter.
Hell, you can even email King Maul at kingmaulrules at gmail dot com.