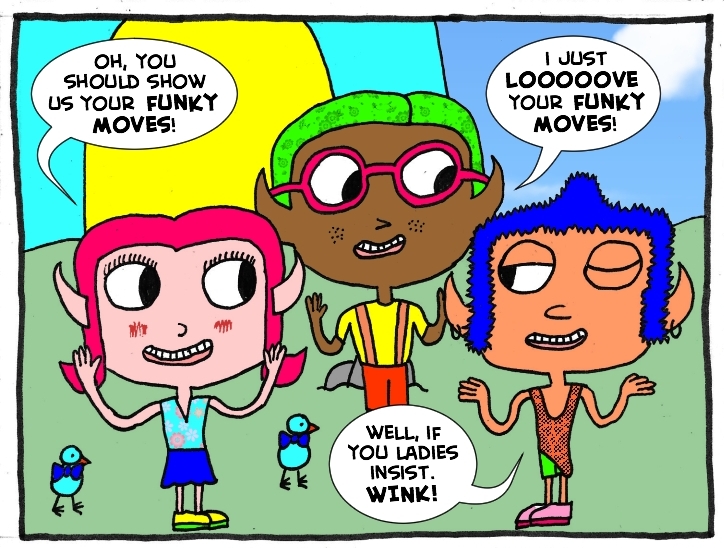 It's Tuesday night, and you all know what that means…time for me to update aubreysitterson.com with something that happened more than 24 hours ago!
Check out the newest page of KING MAUL, wherein the above elves show us some of their FUNKY MOVES. Then make sure to check back at KINGMAUL.com every Monday for a new page of your favorite poorly drawn fantasy comic.
Also, make sure to like King Maul on Facebook and follow him on Twitter!