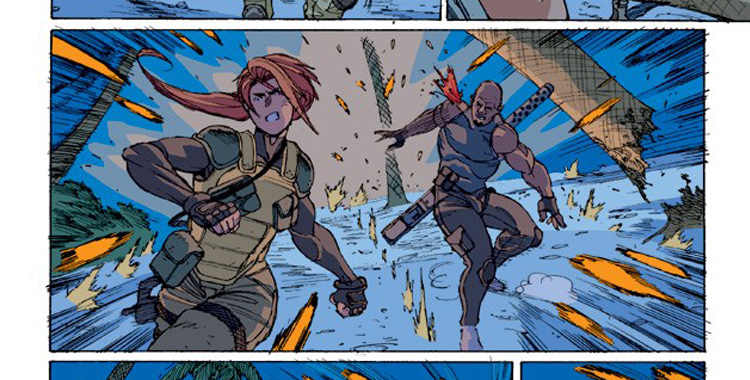 Recently, I had the opportunity to talk to G.I. Joe superfan Chris Sims at Comics Alliance. We chatted about the book's core cast, Giannis Milonogiannis' amazing new character designs, writing a book that spins out of a massive event like REVOLUTION and more. But here's the really important part…we showed off not only Giannis' cover for the REVOLUTION one-shot, but three interior pages that make it clear that Giannis and color artist Lovern Kindzierski are the best art team in the business.
Click through to check it out, and if you haven't already, head over to CBR to actually see Giannis' character designs, as well as covers and solicitation text for the new #1 launching in December.
And of course, make sure to let your local comic shop know that you'll be buying copies of the October dropping G.I. Joe REVOLUTION one-shot, as well as the new ongoing series!