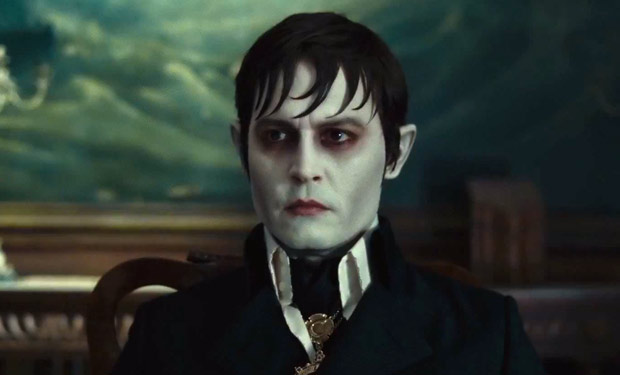 When I sat down to write up the Dark Shadows trailer this morning, I kind of already knew what I was going to say: Tim Burton remaking the same campy goth flick he's been making for years, Johnny Depp mugging his way through a movie like he's been doing for years, obligatory Helena Bonham Carter appearance, etc. But then I watched it and was, honestly, pleasantly surprised.
At first I was put off by all the wacky 1970s elements, as it was way more schticky than I imagined it would be, but as the trailer wore on, I got won over by it. In a way, it is as calculated as Burton's Depp-heavy remakes of Charlie and the Chocolate Factory and Alice in Wonderland, but the very time period-specific "man out of time" gimmick and all the broad, wacky humor had me thinking of three of my childhood favorites, Encino Man and Burton's first two feature-length films, Pee-wee's Big Adventure and Beetlejuice.
I'm not saying Dark Shadows will be as good as any of those (I'm still a Pauly Shore fan, thank you very much), but the trailer has me feeling pretty optimistic – and this from someone with absolutely no attachment to the source material and is pretty well fed-up with Burton's impressive, but tiresome aesthetic. I talked about it today over at IFC.com.