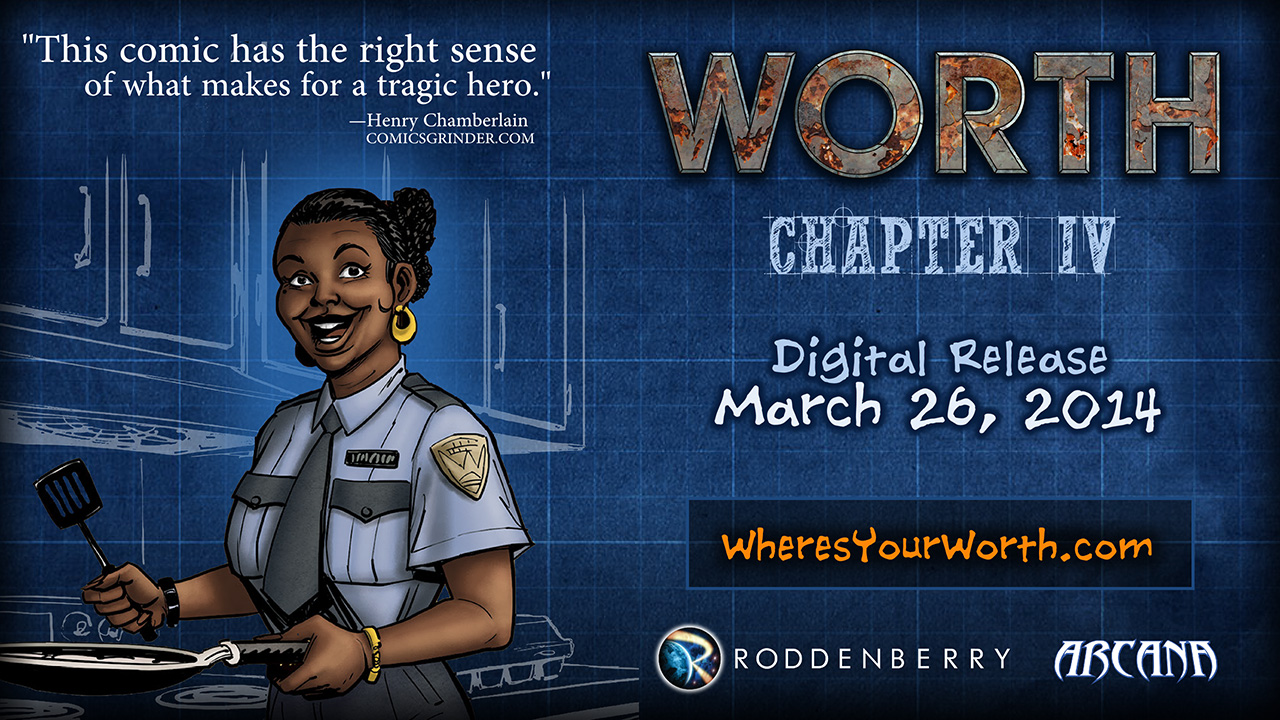 The penultimate chapter of my graphic novel with Chris Moreno, Worth, is now available on Comixology!
Best of all, if you're not completely sold on the book yet, you can pick up the very first chapter for FREE! And if you are completely sold, you can go ahead and pre-order your copy on Amazon or Barnes & Noble – the full print edition comes out on April 2!
And, for folks in the Los Angeles area, on Wednesday, April 2, artist Chris Moreno and I will be signing copies of the newly released book at the legendary Meltdown Comics! Even if you don't like Worth, there are other comics there, and if you don't like comics, there will be a Grilled Cheese truck! Something for everyone!
For more information on Worth, head to the official website.