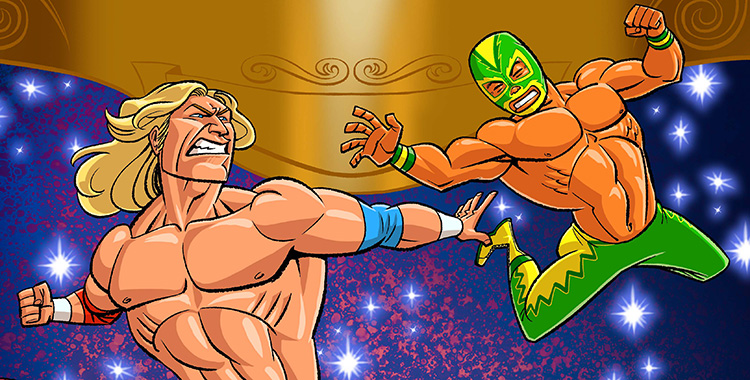 I can finally say it: I wrote the book on professional wrestling! Just announced by my friends over at Paste, The Comic Book Story of Professional Wrestling is a 170+ page nonfiction graphic novel, covering the entire history of The One True Sport. Along with my tag team partner Chris Moreno, we take you from wrestling carnival origins all the way up to the present, with chapters on lucha libre, puroresu and British wrestling.
Chris (who you may remember from our graphic novel Worth), is doing the work of his career with amazing colors by Len O'Grady, Brad Simpson & Allen Passalaqua. For more information and to check out the full cover, head over to Paste, or just go ahead and do what we all know you're about to: Pre-order this thing!
The Comic Book Story of Professional Wrestling, from Ten Speed Press, hits stores on October 9, 2018.