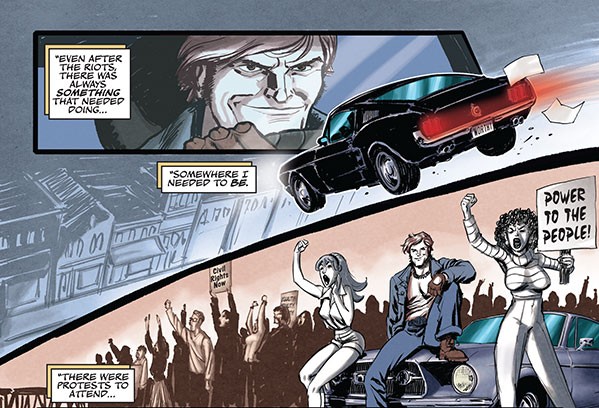 Want to see more of the upcoming graphic novel Worth? OF COURSE you do – it's written by me and drawn by Chris Moreno after all! Head on over to Comics Crux, where you can check out the first nine pages of the book in full, glorious color.
This preview actually does a great job of encapsulating the book as a whole, as it includes one of our flashback scenes – looking at Worth's heyday as the Motor City's Master of Machines, as well as his present, less-than-impressive state.
If you dig it, stay tuned for more information, and make sure to swing by the Roddenberry and Aracana booths at San Diego Comic Con this month to pick up an ashcan of the book's first chapter.