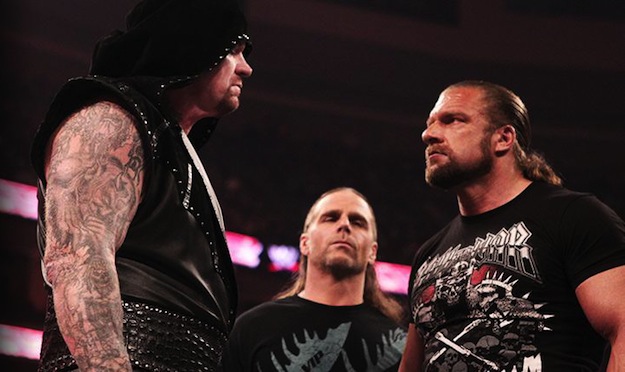 This week's Raw recap is now live, but eagle-eyed readers will notice something very different about the piece: It's firmly installed in its new home at GuySpeed.com. I'm going to be doing "Best of…"-style Raw recaps that go live every Tuesday morning, but as opposed to the larger, more expansive focus of the "Good, Bad & Ugly" series, I'll instead be focusing on the six most important segments or moments from the show – the stuff you'll want to be conversant in at the watercooler this week, assuming you work with a bunch of marks.
Also, starting this Thursday, we'll also be running pieces for SmackDown. Since I started doing "Good, Bad & Ugly" for Raw, a lot of people have requested that I do the same for WWE's Friday night show, but unfortunately, with the timing of it, with internet traffic dropping off over the weekend, and the newscycle having moved on by Monday, it just didn't make sense. So, instead of a weekly review, we'll be doing SmackDown previews, where I discuss the announced matches, dirt sheet reports and ongoing storylines, anticipating all the stuff you'll see come Friday night.
All of this is a work in progress though, as GuySpeed's audience is no doubt different from UGO's, so please, let us know what you'd like to see from your internet wrestling writing. More detail and analysis? Less recap? Diva pictures to ogle? Whatever it is, tell us in the comments of this week's recap. And of course, if you don't already, please come follow me on Twitter – it's the best place to keep up to date with my writing and projects across the web, and/or read snarky 140 character comments during your favorite wrestling shows.